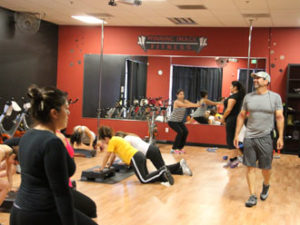 The Winning Image Fitness 8 Week Challenge is a whole new level of training that sets our clients on a journey to meeting their fitness goals of losing weight, gaining muscle or toning up while having the best time in a supportive group environment.
This program has transformed many lives with past clients achieving goals they never thought possible from improved physical capability to positive lifestyle changes including diet and eating habits. It centers around education in exercise and nutrition (with specific recipes and diet tips) which clients carry with them for the rest of their lives.
You can expect safe, effective workouts during each session with our NASM and NESTA certified trainers. Participants will be closely monitored throughout the 8 weeks to insure progress in all areas desired.
3 complete assessments (by our professional Certified Personal Trainers)
UNLIMITED- Bootcamp, Zumba, Cycling, Yoga, Abs/Gluts, and all of the other classes we offer.
Diet/Nutrition Classes- (Given by our certified Nutritional Therapist).
Recipes, personalized meal guides and lots of fun activities waiting for you!
The 8 Week Challenge is a two month program for only $350 
GET ON THE WAITING LIST 
Your privacy is important to us we do not sell or share client information.
8 Week Challenge – Winning Image Fitness from Christopher Tuitele on Vimeo.
"OFTEN IMITATED, NEVER DUPLICATED"