Maria
Maria is an NASM Certified Personal Trainer as well as AFAA Group Ex. She has also has acquired a Nutritional Therapist certification. Her passion is making a difference in people's lives by making them stronger on the inside as well as on the outside. She likes to connect with her clients on a psychological level because she believes that's where it all starts. Once you believe in yourself and your abilities, the possibilities are endless! She says that by keeping the workouts fun and motivating, it will become an easier lifestyle change.
Michael
Michael is a NESTA Certified Personal Fitness Trainer who is passionate when it comes to his own training as well as helping others attain an active and healthy lifestyle. He is driven by progression and inspired by his client's achievements.
"Exercise is a vehicle to achieve well-being, it connects both mind and body, creating a state of equilibrium."
Daniel
Daniel is a Certified Personal Trainer. He posses a passion for fitness that extends beyond teaching proper technique and form. His passion is driven by the goal of providing individuals with the knowledge, skills, support, guidance, and resources to help them achieve personal fitness goals including weight loss, muscle building, endurance, and stability.
He believes that there are no limits, but those that one places on self. Thus, he believes that by working together the ultimate goal is to transform ones quality of life and to help make ones personal goals become a reality in a caring, fun and dynamic environment.
Leonor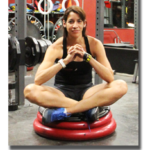 Leonor is a NESTA certified personal fitness trainer and recently earned her degree in Kinesiology from California State University, Long Beach. She is a former athlete in track and field team at East Los Angeles Community College, competing in sprints such as hurdles and the 400 and in-field jumps (long jump, & high jump).
Leonor continues to train for own for athletic endeavors and has extensive knowledge in plyometric drills, sprints, and agilities due to her experience with track teams.
Sylvia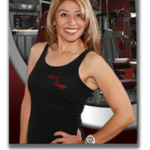 Sylvia has had extensive experience working with children and adults. Her experience as an instructor for Stroller Strides, (an exercise and fitness class for stay at home moms), has been very rewarding to her. As a personal trainer, Sylvia transforms her client's body and provides them with life long tools to lead them into a healthy life style.