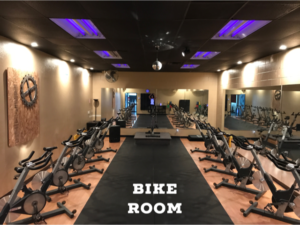 Cycle Circuit is similar to Spinning Classes but better!
Cycle Circuit is a class where you begin on a stationary bike and then we take you onto the floor for various types of exercises from step and weights to medicine balls, to weighted bars, to sliding disks etc.
Then back on the bike and so fourth (in a circuit format). The class is lots of fun and is effective on levels of fitness because everyone will be working at their own pace.
Express Cylcing
A fun, fast paced workout that will take you through different drills that is sure to give you the best of both worlds (aerobic and anaerobic training). BRING A WATER AND TOWEL.